Posted by Vapes by Enushi on 2019 Aug 5th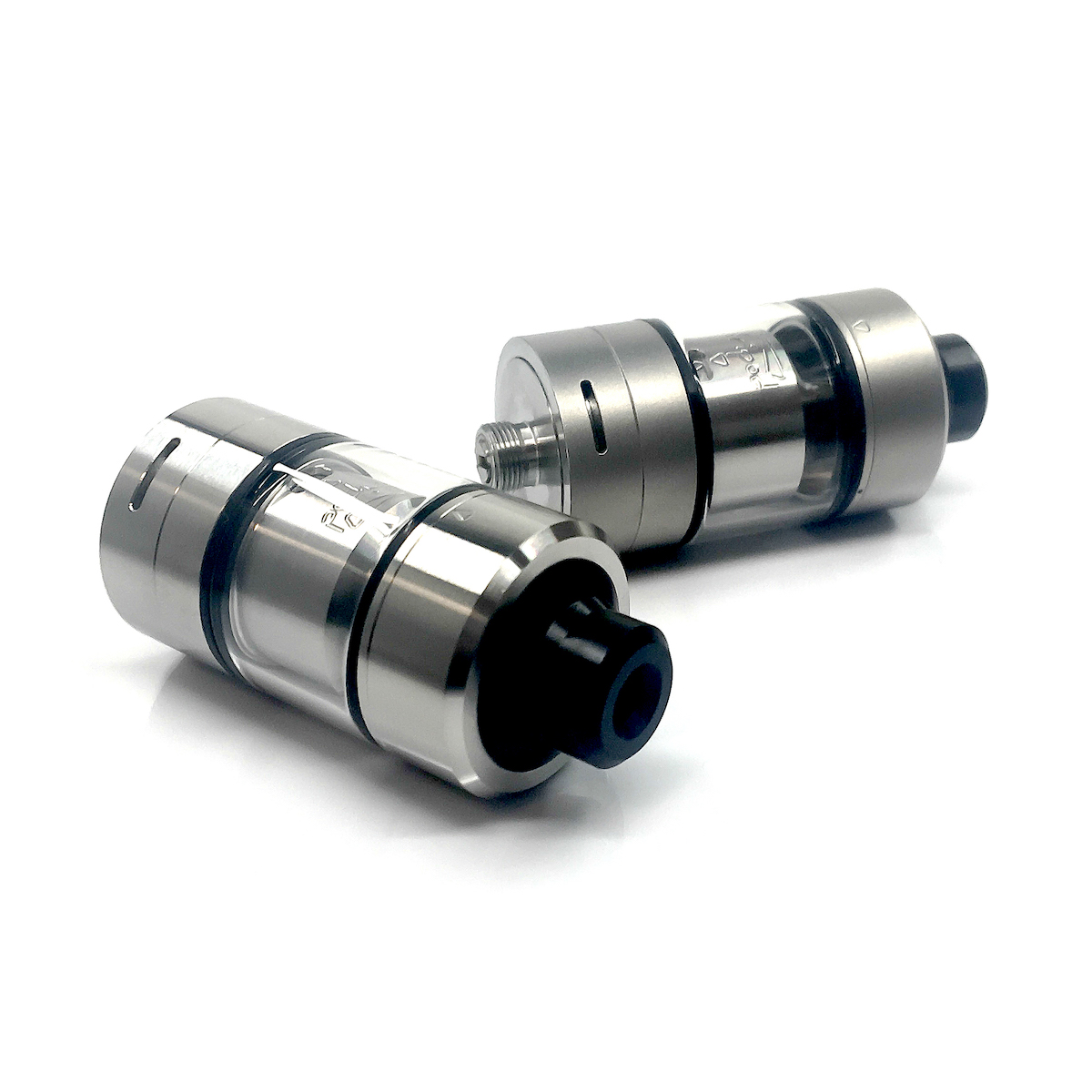 The >> Tripod RTA from Atmizoo by Atmizone << has very quickly become one of the hottest high end RTA's of 2019!
See our full line of Tripod RTA items >> HERE <<!
Batch 2 is currently in the works, and should be shipping out to us from Greece on August 6th, 2019. The shipment is expected to land to us some time around Monday, August 12th 2019, assuming no major delays caused by Canada Customs.
Pre-orders will open for Batch 2 Tripod and all of the new accessories, on Wednesday, August 7th at 13:00 (1:00pm EST)! Follow >> This Countdown Timer Link for the Tripod Batch 2 & Accessory Release at Vapes by Enushi! <<
Once the shipment arrives, all preorders will ship out in the order that transactions were received (first come, first served). Please give us a day or two to get through all of the shipments, as we are expecting a very large number of orders!
Introduction to the Tripod RTA from Atmizoo of Atmizone
Hailing from Greece, this incredibly well machined atomizer features threadless accessibility to the deck, and for top filling, making deck access and refilling a very easy endeavor. Fine tolerances allow for perfect sealing to prevent leaking, despite the thread-free design of this rebuildable tank atomizer.
Tripod 3.4mL Extension Tank Kit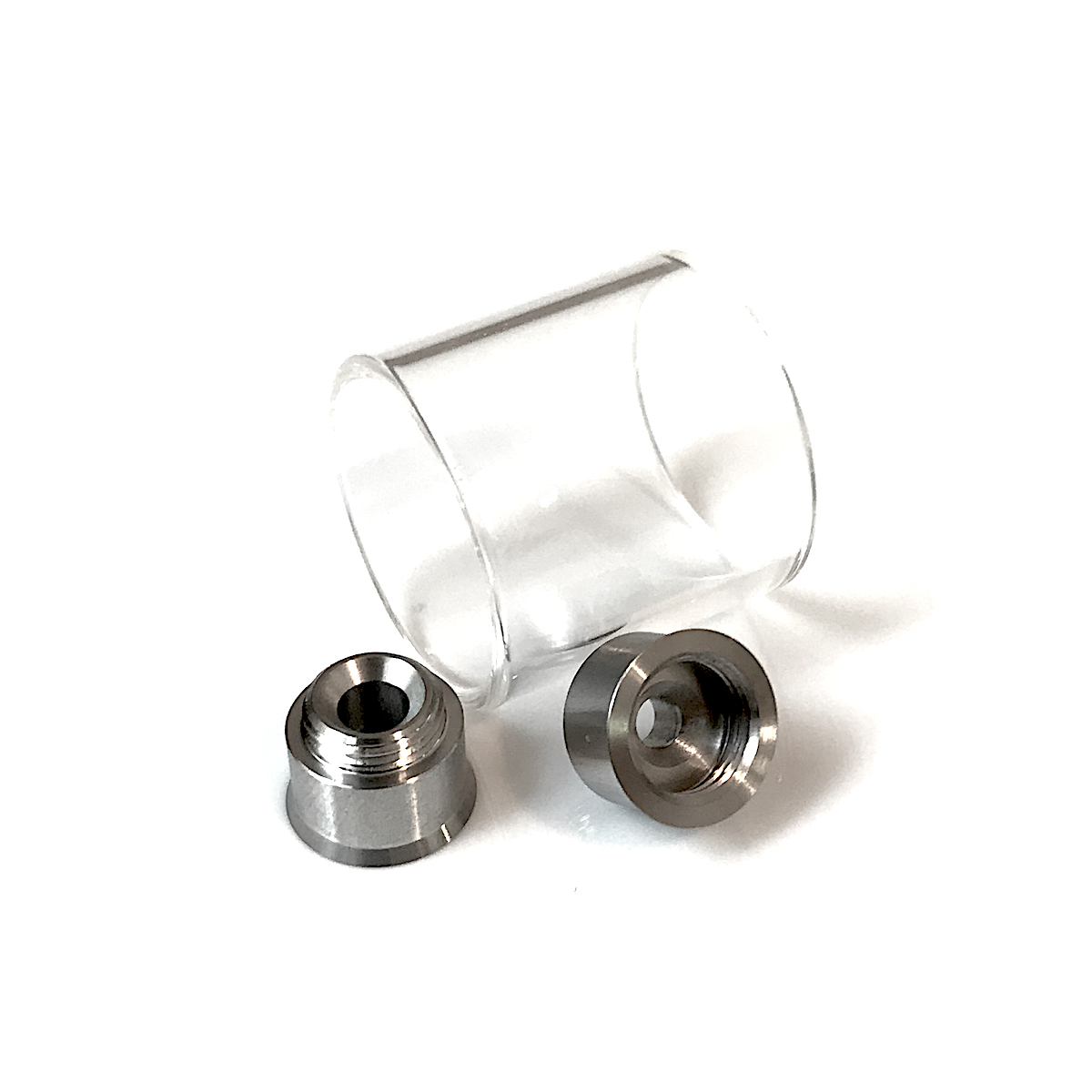 The standard tank size is a TPD-compliant 2.0mL capacity. However, the new >> Tripod 3.4 mL Extension Tank Kit << increases the tank capacity with an additional 1.4 mL while increasing the overall height of the Tripod RTA by only 6mm to a total of 45.0mm height.
Air Flow
A simple two-post deck is nestled at the bottom of the tank, with an airflow inlet at the lower side of the base and directed to strike the coil directly from underneath your build. Air flow is adjusted via the air flow control ring at the base of the atomizer, and air exits through a 4.0mm bore diameter air flow tube under the coil. MTL pins are included with the RTA, which insert into the 4.0mm bore diameter air flow tube, further reducing the air outlet to a more focused 1.0mm, 1.2mm, 1.5mm, or 1.8mm air flow for a tighter draw, perfect for lower power setups.
Fixed Air Flow Tubes Kit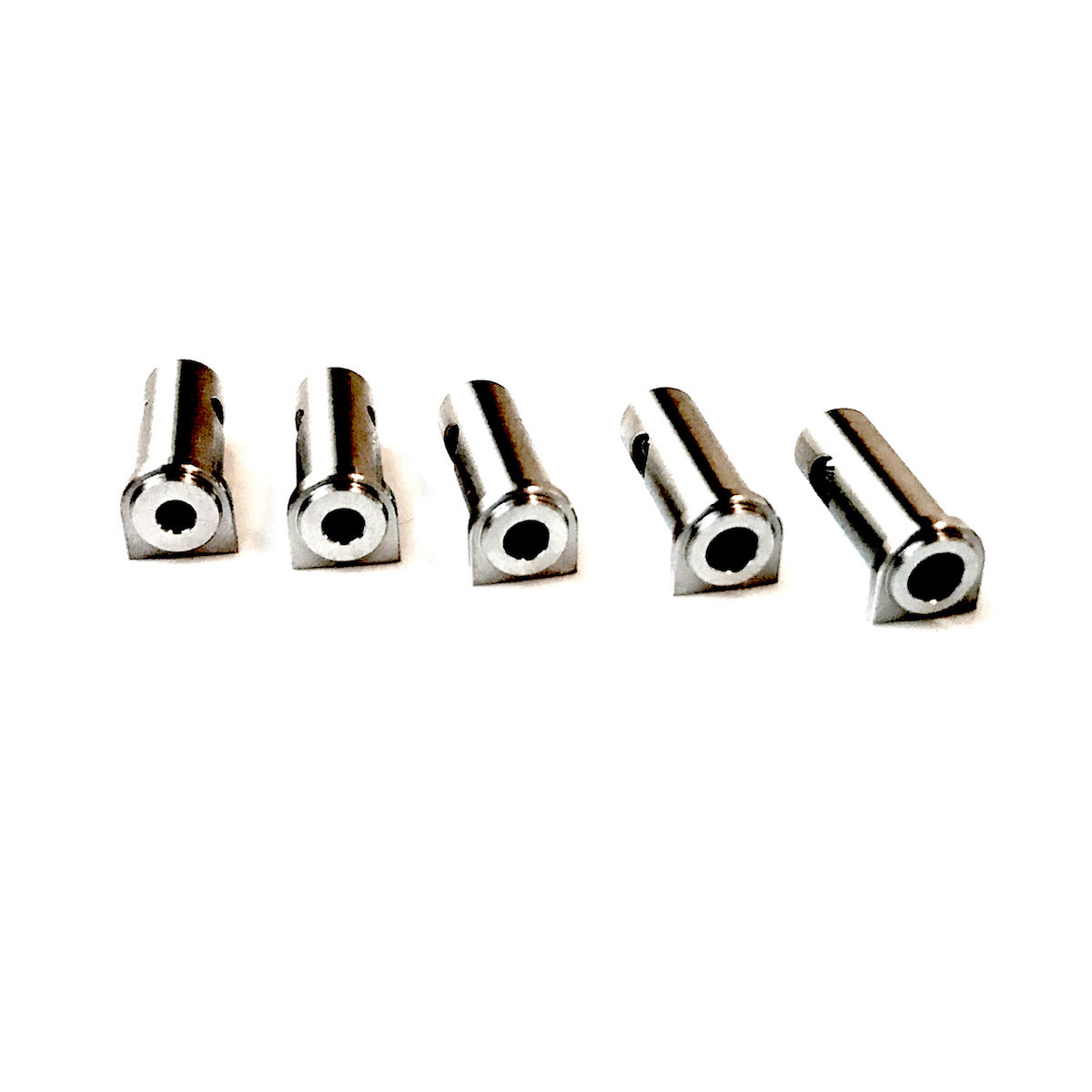 The >> Tripod Fixed Air Flow Tubes Kit << is an add-on accessory that allows users to fix the air exhaust tube to a set size, if they desire a more focused air flow for restricted lung vaping. This is ideal in situations where the standard 4.0mm bore diameter of the stock tube is too large for your setup and a more refined airflow is desired to develop better flavour control.
MTL Drip Tip Long Top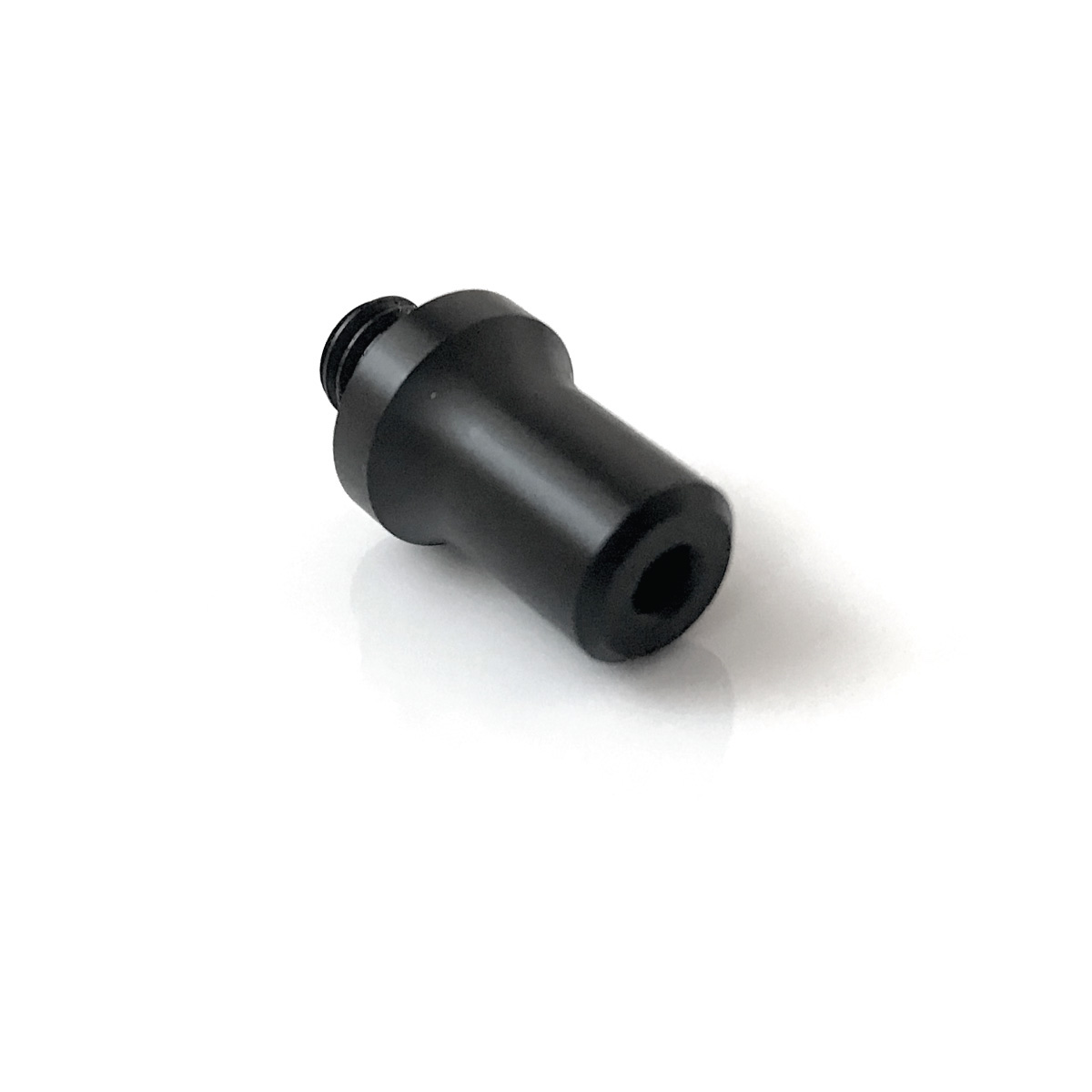 Also new, is a new >> Tripod MTL Drip Tip Long Top <<, a proprietary drip tip interfacing with the already existing two-part threaded design of the stock drip tip. Featuring a slightly longer length for comfort as per traditional MTL drip tips, and a tighter 3mm inner bore diameter for greater focused air flow and flavour delivery to the user.
Reviews of the Tripod from Atmizoo by Atmizone
Check out this great >> Tripod RTA Review by The Vape Review <<!